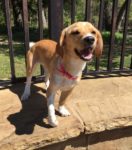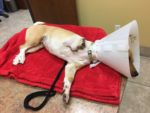 LACEY!!!
Lacey was found injured and taken to the Corsicana shelter. She was dragging her front leg and hopping around. It was noticed that the injury was old. Her owner's showed up at the shelter and were asked what happened. She was hit by a car 6 months earlier and they never provided her vet care. It was then noted that these owners were previously charged with animal neglect and were banned from owning pets.
We rescued Lacey and wanted to fix her leg but she had nerve damage so we had to amputate it.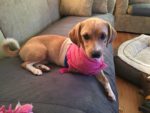 She got adopted into a wonderful home!!! We LOVE happy endings!!