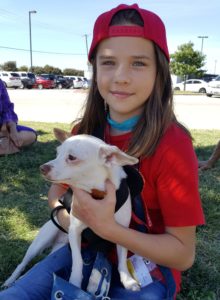 "Love cannot remain by itself — it has no meaning.
Love has to be put into action, and that action is service."
– Mother Teresa
Volunteering is a great way to serve the community. It's as personally rewarding to the volunteer as it is to the receiver.
With over 14,000 dogs & cats being euthanized each year at the Dallas shelters alone, we need to do something to stop it!!
You can foster, donate and adopt, and be a spay and neuter advocate.
We can not adopt our way out of this severe problem in the Dallas area. We can only spay and neuter our way out!!!
Email us to request a volunteer application
and come and be a part of the Mini Mutts team!!!
mini-mutts@outlook.com